Original post on: Sep 9, 2007
I've finally got the chance to dig into my HD and found few pictures I've taken behind the scene with Tarryn, Shannon and Ryan from Ice Models Management in Cape Town..
Tarryn making her funny move!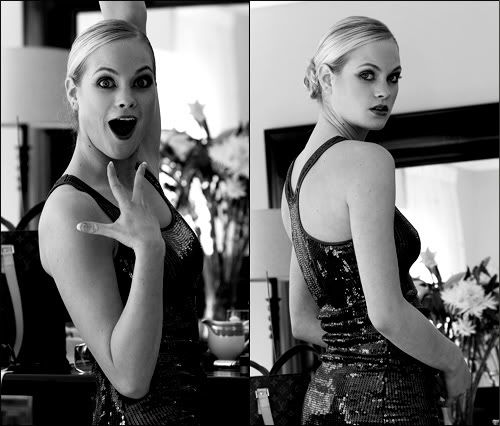 Ryan chillin (watching borat on his ipod screen)
Shannon peace out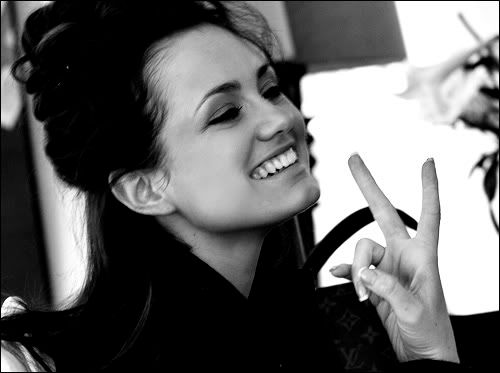 It's quite different working overseas, being on my own, no one you know, just people you meet for the first time, they are lovely people yes, but it was difficult for me to manage everything, I did not have a stylist, assistant or anything, just a makeup artist who was sweet enough to do the hairs as well and she was amazing at it, so we just two people working on 2 models, well three models though Ryan did not need any makeup or anything, just picking up what to wear with what and thats it.
I remember getting quite upset with the weather, it was rainy a min and sunny another then all rainy again, we started from 10:30 am and at 12 pm I just felt like I had enough or the day was going too slow, for once, I usually think working from 10 am to 6:30 pm is not enough back in Dubai, but I guess it is different after all, there was not much motive, the clothes were not great to choose from, if Shannon did not bring along her suitcase we would probably not have anything nice to put on them, I borrowed clothes from the guest house host, I borrowed clothes from this girl for the other girl lol it was a mess I remember, but it was a fine session, the results came out nice, Ryan was a beautiful young man, his agent was quite happy with the pictures so yes I was happy too . Shannon was a fun girl, she is talkative and fun to work with though she was the last one to pose as she was getting her hair straighten (unfortunately it does not work with her look at all, she looks fabulous with curly hair), Tarryn on the other hand, she was quiet but little by little started to talk and she got very excited working with Ryan. They got along quite well.